ECommerce Website to MYOB Exo Integration
Insight from @morganphilo - May 2019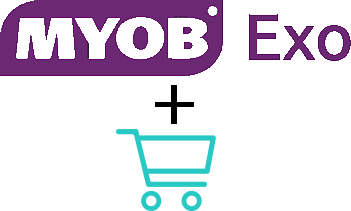 MYOB is a powerful Enterprise Resource Planner
Are you looking at integrating your ECommerce website with MYOB Exo? This can be a costly and failure prone endeavour.
With limited options commercially available, and some integrations limited to specific platforms, it's not surprising lots of organisations turn to custom built integrations.

Save the cost, utilise a proven platform.
We connect MYOB Exo with your ECommerce site and provide real-time synchronisation to keep your systems up to date. Products come in to stock immediately as stock levels increase and go out of stock immediately when the last item has been sold.
Delays in reconciling data can cause serious growing pains for your organisation, plan ahead by building right.
Some of the benefits of our integration:
Immediate stock level updates
Stock Synchronisation
Immediate Customer Synchronisation
Immediate Sales order Creation
Promotions online and in store
On Account user pricing
Full Google Shopping Integration
Web Administration Portal
If you are looking to build an ECommerce store with unlimited potential, no limitations and that grows with your business; get in touch. We can walk your through the benefits and how we can get you trading online as soon as possible.